Liquidity Ratios of Listed Companies
Below is graphical visualization of liquidity ratios- namely, Cash Ratio, Quick Ratio and Current Ratio or Working Capital Ratio.
The ratios, analyses represented in the below chart are based on information drawn from financials (e.g. financial statements comprising balance sheet, income statement or profit & loss account) of listed companies across the globe.
Static charts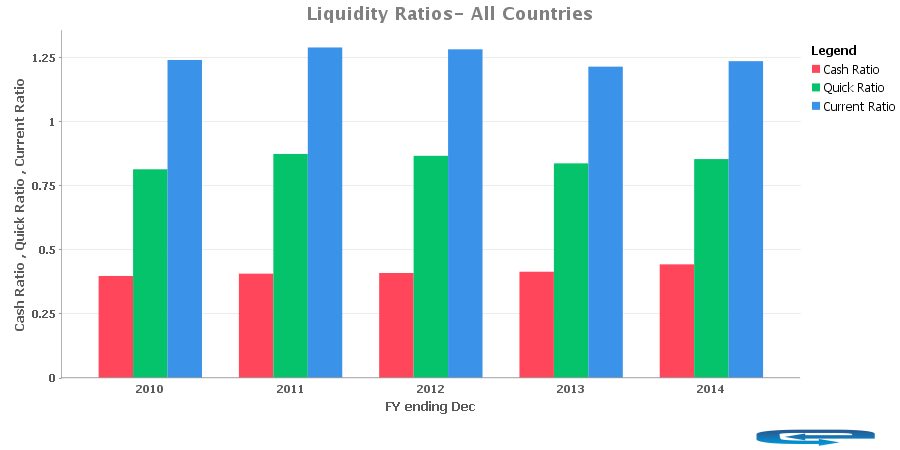 Liquidity ratios- Cash Ratio, Quick Ratio and Current Ratio of all listed companies
Interactive chart