Composition of Current Assets of Listed Companies in Sales-Days
Below is graphical visualization of different components of Current Assets- Cash comprising Cash-in-Hand, Bank Balances and Short-Term Investments; Debtors or Accounts Receivables comprising Trade Debtors or Trade Accounts Receivables and Other Receivables; Inventory or Stock-in-Trade comprising Raw Materials, Work-in-Progress, Finished Goods and Progress Payments; Other Current Assets comprising items like Prepaid Expenses and Miscellaneous Current Assets- expressed in terms of Sales-Days or number of days of sales they represent.
The ratios, analyses represented in the below chart are based on information drawn from financials (e.g. financial statements comprising balance sheet, income statement or profit & loss account) of listed companies across the globe.
Static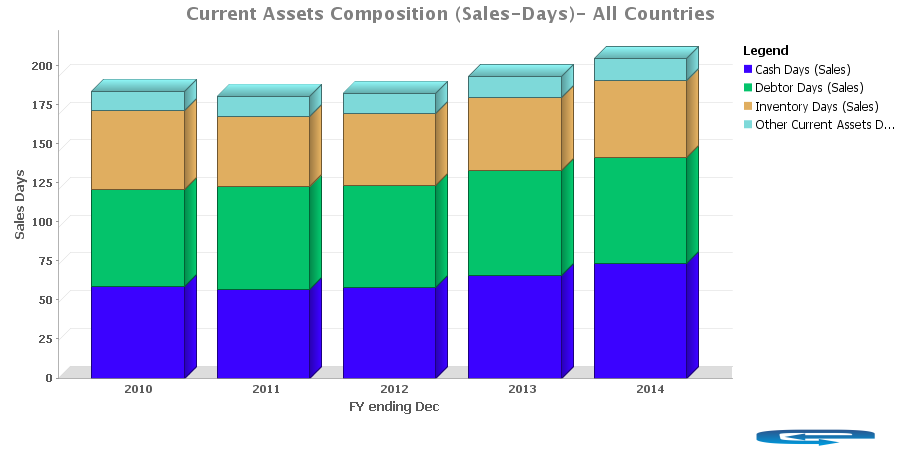 Current Assets composition in Sales-Days
Interactive